Ferrari blaming Verstappen for crashing their F1 cars has led to a brutal remark from ex-Red Bull driver, Mark Webber.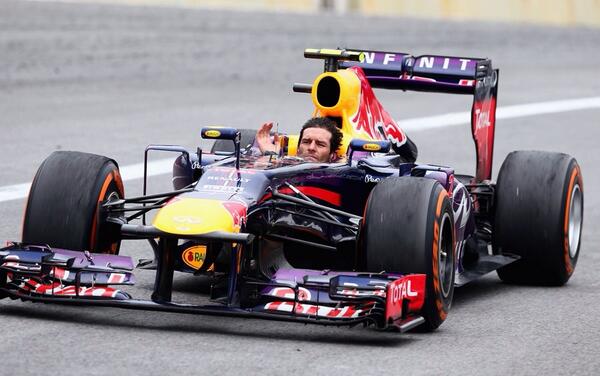 The first wet Formula One Singapore Grand Prix in history started with a bang. Max Verstappen's Red Bull car became the filling in a messy Ferrari sandwich at the start of Sunday's race.
Whoever handled Ferrari's twitter account tried to place the blame on Max only to get put right in his place by ex-Red Bull F1 driver Mark Webber.
Ferrari driver Kimi Räikkönen collided with Max Verstappen on the start as he tried to pass the Red Bull around the outside at the very beginning. Continue reading "FERRARI BLAME VERSTAPPEN FOR CRASHING THEIR CARS" →